5 Ways to Keep Up With Your Self-Care
DISCLAIMER
This blog has not been approved by your local health department and is not intended to provide diagnosis, treatment, or medical advice. Read More

This blog has not been approved by your local health department and is not intended to provide diagnosis, treatment, or medical advice. The content provided on this blog is for informational purposes only. Please consult with a physician or other healthcare professional regarding any medical or health-related diagnosis or treatment options. Information on this blog should not be considered as a substitute for advice from a healthcare professional. The claims made about specific products throughout this blog are not approved to diagnose, treat, cure, or prevent disease.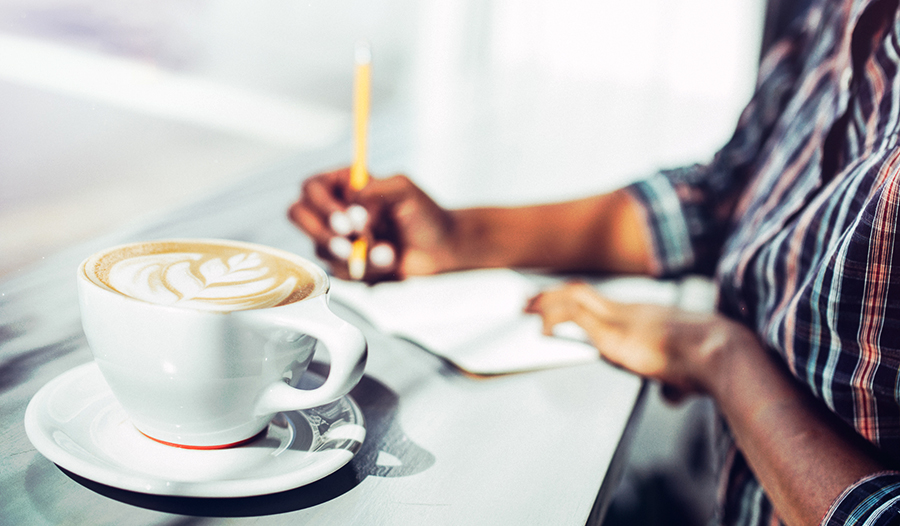 Even if you've made staying healthy or mindful a priority in your life, it can be easy to become distracted and slip back into old habits. Keep reading to learn five self-care tips that will help you keep up with putting yourself first.
Make Self-Care a Priority for Yourself
Perhaps you made a resolution to focus on self-care in the new year, which seems like eons ago. Or maybe you need a friendly springtime reminder to prioritize yourself and your wellness. If you've found yourself being pulled in many directions and dealing with life's everyday stresses, it's time to refocus your efforts on self-care, because making sure you're taking care of yourself is one of the hardest things to do. The following simple tips can help get you back on track.
Self-Care Tip 1: Be Realistic
One of the most important things that you can do when trying to keep your self-care a priority is to be realistic about your progress. Take a close look at your daily routine to determine what you can feasibly get done in one day. While it may seem great to go to work, rush to a work out class, cook a healthy meal, do your full skincare routine with a face mask, meditate for 20 minutes, write in your journal and go to sleep at a decent time everyday so that you're achieving your self-care goals, it can become too stressful when you feel overloaded or guilty if you can't do it all.
Putting an organized system in place, such as scheduling your self-care plans ahead of time and sticking to it is a good idea. But don't worry if your work schedule or hobbies interfere with your scheduled self-care time occasionally.
Being realistic and forgiving yourself if things get out of whack is a big part of self-care. Try to accept that things might not always go as planned and you shouldn't beat yourself up about it. You can always try again tomorrow.
Self-Care Tip 2: Plan Ahead
You may be more motivated to achieve your self-care goals if you have a specific timeline for accomplishing it. Decide exactly when you want your goal to be achieved, and then you can assess your short-term progress towards that goal as time goes on (see also Tip 3 below).
Planning ahead isn't all just setting goals and deadlines, however, as it's easier said than done. It also means going to bed and waking up at the same time every day to establish a solid sleep cycle so that you're not tired at work or school. Meal prepping your week's meals may take a chunk of time on the weekend but will make your life easier during the week. Stopping electronics use one to two hours before your bedtime can help you fall asleep faster. Doing a social media detox can help reset your mental and emotional wellbeing so you're focusing on you and not what others want you to see.
Self-care isn't always rainbows and face masks. Sometimes it's hard work and maintaining a level of self-discipline that you know will benefit future you.
Self-Care Tip 3: Track Your Progress
How will you know you're killing it at your self-care goals if you don't track them? You can use an online note-taking system, a beautiful leather-bound journal, or even a spreadsheet to keep track of your self-care resolutions. Whatever tracking method you decide to use doesn't matter. It just needs to work for you and your needs.
It's been proven that writing things down can help us remember them better, and this can be incredibly effective when you're trying to figure out how not to slip back to bad habits. You will be able to easily monitor your progress and even attach photographs to evaluate change in real time. Documenting your self-care journey can be very rewarding.
Self-Care Tip 4: It's OK to Step Away
Setting healthy boundaries is a large part of self-care. Perhaps you overcommit yourself at work and in your personal life by agreeing to extra projects or helping a friend plan an event. While finding activities and hobbies that fulfill and enrich your life are important, it's also good to find a balance so that you don't stretch yourself too thin and suffer because of it.
Learning to say no or stepping away when things aren't working for you anymore can be difficult at first. But with practice and a trained eye to identify what may or may not push you over the edge, you will be able to advocate for yourself and learn how to turn down requests graciously.
Self-Care Tip 5: Make Self-Care Fun
Self-care isn't all just hard work to keep yourself balanced and centered 24/7. It should also be something you can enjoy, not another chore to add to your routine. You can start out simple by practicing self-care just two or three days a week before making it a daily habit. Many people focus on one day a week and turn their Sundays into an all-day self-care affair, known as #SelfCareSunday.
Self-care doesn't have to take up a lot of time, though. Spend half an hour watching an episode of your favorite show or reading a new book, take 5-10 minutes to meditate, or practice some deep breathing while using the Freshly Juiced Vitamin E face mask from Dear, Klairs. If you're pressed for time in the morning, try a 1-minute Morning Face Mask from Saborino that will leave you feeling refreshed and ready to take on the day.
When you do have time, unwind with the Fizz & Bubble Shower Steamer in Zen for a spa experience in your shower or Milky Bath Salts from Tabino Yado for a long soak that makes you feel like you're in a Japanese hot spring. Kick it up another notch by applying a hair mask while you bathe, such as the argan oil infused Nature Republic Argan Essential Deep Care Hair Pack or Moroccanoil Intense Hydrating Mask. The heat from the bath will help hair masks penetrate deeper and leave you with extra soft hair once you rinse them out.
To help your skin release impurities and toxins, try depuffing and encouraging lymphatic drainage with a Gua Sha tool or Facial Roller from Honey Belle, or the Kitsch Ice Roller or Mishe Cooling Shaper that you can put in the freezer before using.
Commit to Keeping Up With Your Self-Care
Keeping up with your self-care can be done if you keep these tips in mind. Put yourself first by understanding what you're capable of, planning ahead, tracking your progress, developing healthy boundaries, all while making it fun. Piece of cake, right?